Introducing MuteBar
A Better Way to Mute
Take Control of Your Audio and Video Mute
On Air Warning In Action
Know Exactly What's Going On!
A Better Way To Mute
Easily control your Mic, Camera and On Air Status.
Where is the On Air Warning Light Most Useful?
In The Office
Arguably the most important place to let others Know When You're On is your office. On Air Warning! will let your co-workers know when to avoid live interaction and steer clear of your video feed.
Avoid Embarrassing Moments
At Home
Whether you are working, teaching, learning or just visiting online, On Air Warning! lets your friends and family know what's going on.
In School
Managing remote teaching and learning from a classroom can be challenging. On Air Warning! will let everyone in class know that the remote students and/or guest speaker can hear and/or see them.
Know if they can see you!
Customize Your Colors
MuteBar Software by On Air Warning! lets you adjust the color
and brightness of each indicator light.
Flexible Mounting Options
Laptop
Desktop
All In One
Door or Wall
LAPTOP
Our unique Clip Mount works with any laptop and most monitors. Just slide the On Air Warning! device in and clip it to your screen for maximum visibility.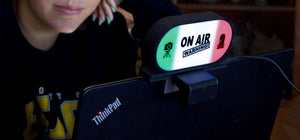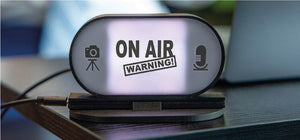 DESK OR SHELF
Sometimes the most visible location is on a desk, file cabinet or shelf. It is super easy to slide the On Air Warning! device into this stable Desk Mount.
MONITOR
On Air Warning! can mount to almost any monitor by using either the Clip Mount or by using hook and loop fasteners directly from the monitor to the On Air Warning! bottom rail.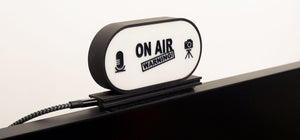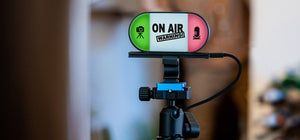 TRIPOD
Sometimes On Air Warning! needs to be front and center so everyone can see it, that's when the threaded bottom on the Clip Mount comes in handy!
WALL
If you need On Air Warning! mounted on your wall, just select the Vertical option at checkout.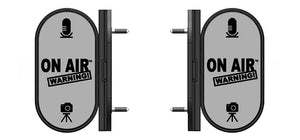 Testimonials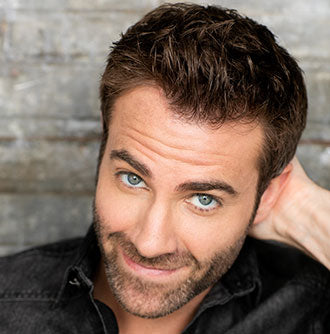 Ben
CTO, TSMA Marketing
Working hands-on with On Air Warning has all of our staff wishing they had one.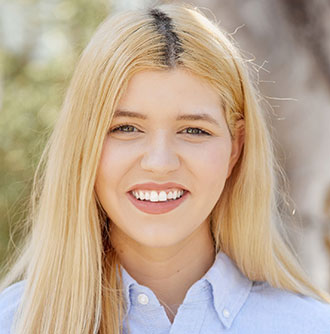 Carly
Account Manager, TSMA Marketing
I'm on Zoom calls all day. It's a great visual reminder whether my mic and camera are on or off.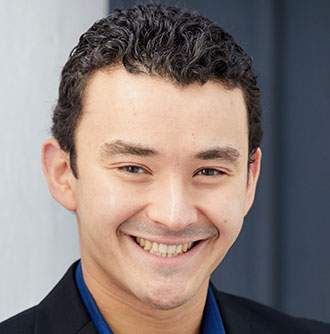 Nick
Account Manager, TSMA Marketing
I get to see and hear all about it. I can't wait to get one for my home office!
Platforms Supported
Programs Supported
Today On Air Warning's software is compatible with Zoom, Teams, Google Meet, Cisco Webex, Discord, GoTo Meeting, Slack, Messenger, and OBS running on Windows or Mac.
What's In The Box?
On Air Warning Light
Universal Clamp Mount
Desk Mount
USB Cable
USB-C Adaptor
Adhesive Hook & Loop
Instruction Sheet
Product Timeline
OCTOBER 2020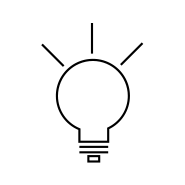 MAY 2021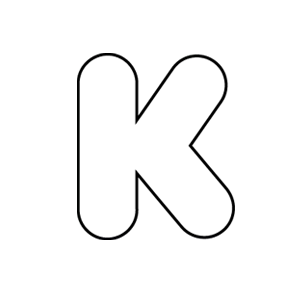 On Air Warning® Light Kickstarter
NOVEMBER 2021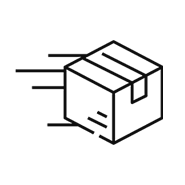 DECEMBER 2022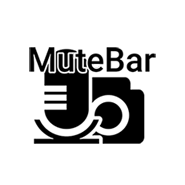 MuteBar™
Version 2.0 Software
SUMMER 2023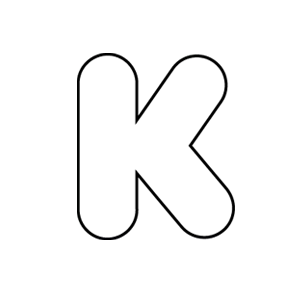 SEPTEMBER 2023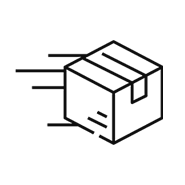 Q1 2024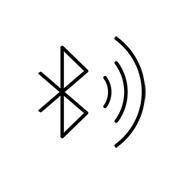 On Air Warning® Wireless Base